FALL IS IN THE AIR

BUY 2 GET 2 For all Fall Flavors! Use code BUY2GET2FALL

Get delicious fall flavors.

shop now

DISCOVER JOYFUL GIFTS

Holiday Favorites Await!

Pop into the holiday spirit with our curated collection!

SHOP NOW

WE BELIEVE IN SAVORY... AND SWEET!

The most flavorful gourmet popcorn you will ever have

Shop the best selling flavors.

shop now

Visit Our Store

POP UP STORE

Address: 8 Town Square Boulevard, Suite 140, Asheville NC 28803. Swing by our store and dive into a flavor fiesta! We've got some hidden gems that are not listed on the website —come taste the fun!
Don't miss out on the popcorn flavors that have everyone coming back for more!

Give the Gift of Poppy
We understand the importance of gifting and bringing joy to those you care about. Shop our beautifully packaged Holiday cylinders to gift set bundles perfect for office gatherings, birthday celebrations, corporate gifting, and so much more!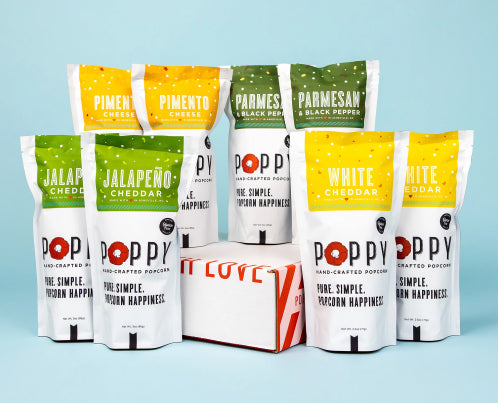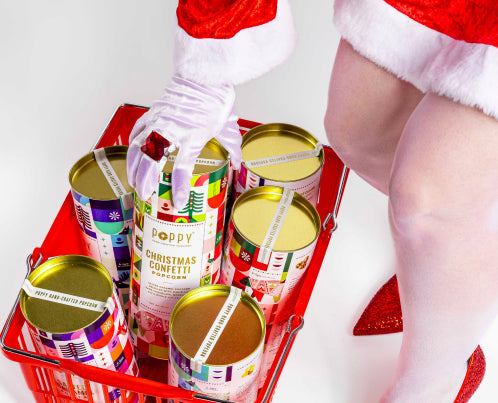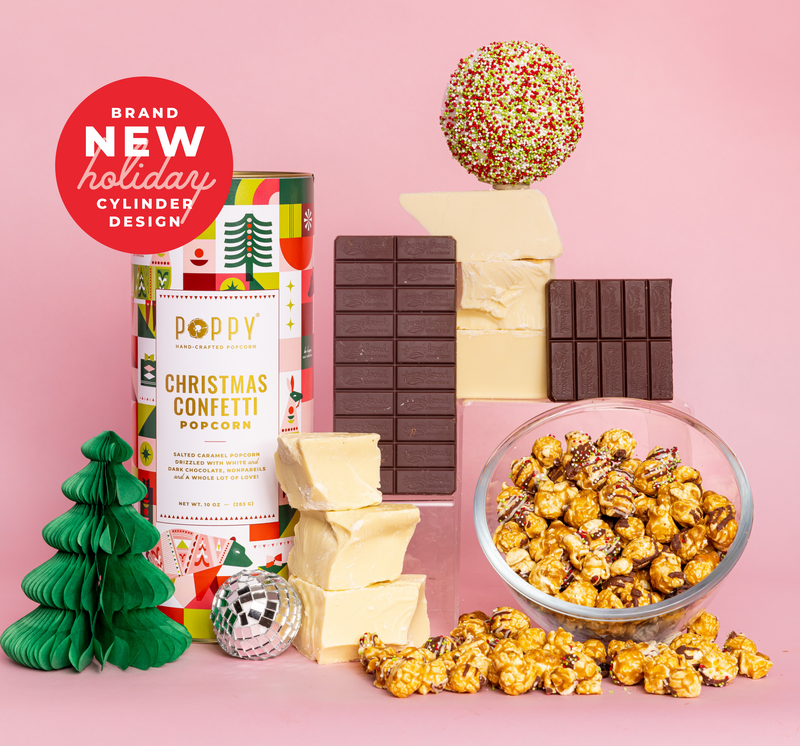 Looking for a great gift idea? You've come to the right place!
Bring the party this year with our festive holiday cylinders - pretty enough to set right on the table
BONUS! Reuse the tins to store other snacks - or even small Holiday decor items!
Corporate gifting: so easy and delicious.
Delight your customers, colleagues and employees with gourmet craftsmanship.
Shop our Holiday Catalog / Shop our Everyday Catalog
You'll love this female-owned company handcrafted in small batches in Asheville. Poppy sources natural ingredients to create high-quality and exciting flavor bombs."

Salted caramel popcorn with caramelized walnuts, pecans, and cashews drizzled with dark chocolate. Yeah. Drooling."

It's hard to pick a favorite."